When traveling, we sometimes forget all the ways that we can explore a new city. We check out museums and restaurants for what we get from them, but there are plenty of ways to see a city! In NYC, architecture is one of those ways. Spend a day or more exploring the most beautiful properties in the city, from appreciating the extraordinary architectural craftsmanship of historic buildings to admiring the clever designs of contemporary buildings.
While New York is known for many famous tourist attractions, such as the Metropolitan Museum of Art and the Brooklyn Bridge, it is also a treasure trove of historical and modern architecture alike.
Here are some of CrossOver Coliving's favourite signature locations around New York City to see some of the most beautiful and unique piece of architecture!
Jane's Carousel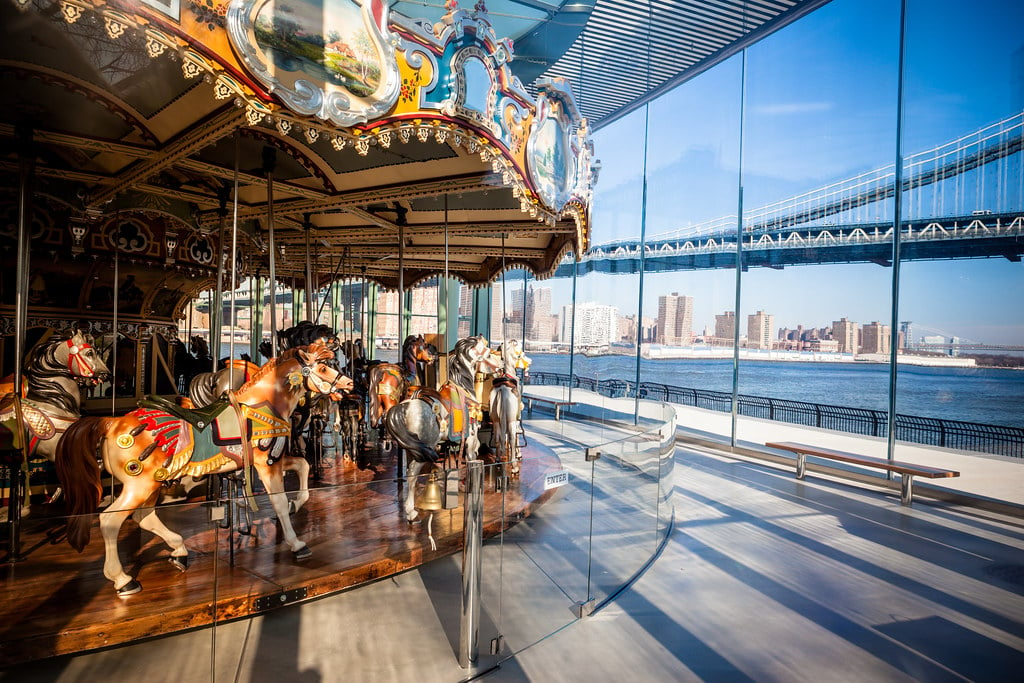 Completed:2011
Architect: Jean Nouvel
Purpose: Amusement facility
Restored and refurbished, Jane's Carousel is a New York landmark located in Brooklyn Bridge Park. Blending of its classic nostalgia and modern intents, the carousel's refurbishment saw a combination of playful experiences and modern intrior finishes. See if you notice the horses' shadows dancing on the building each hour!
Spring Street Salt Shed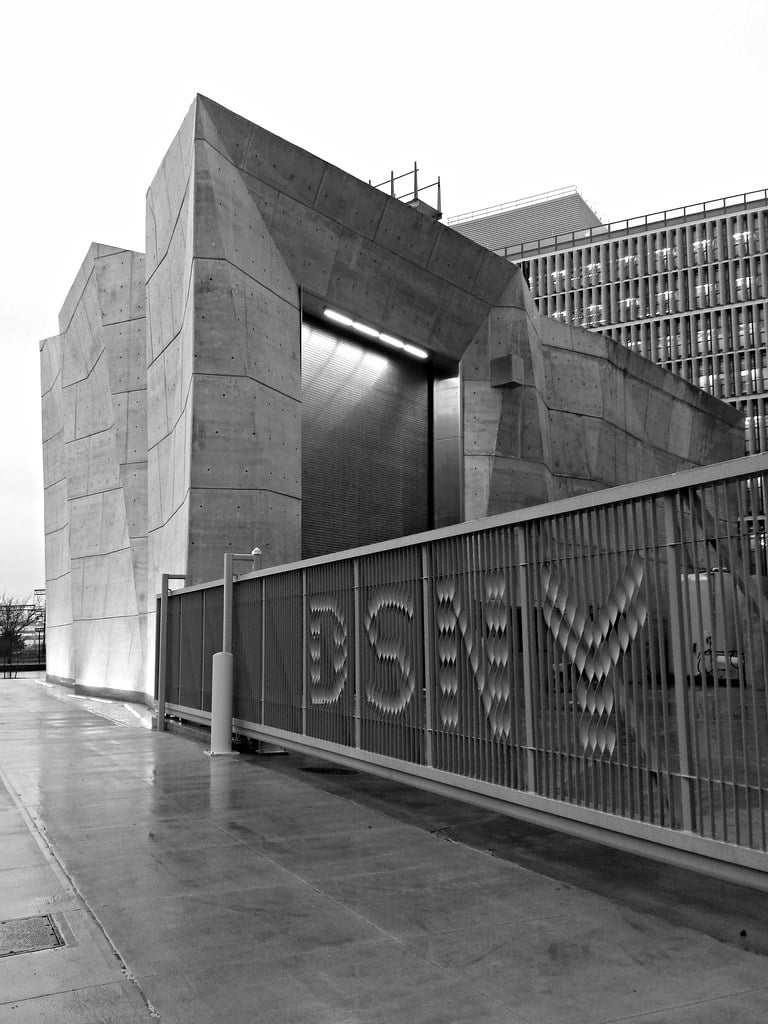 Completed: 2015
Architect: Dattner Architects
Purpose: Warehouse
Featuring faceted planes, the Salt Shed is a storage facility for almost 5,000 tonnes of salt. The shed was built with regards to its surroundings, tapering inwards at the base to allow for more room for pedestrians, while its iconic faceted planes juxtapose against the Garage that sits directly across Spring Street to the north. Ever wanted to see what a granule of salt looked like? This building is definitely a must-see!
The Morgan Library & Museum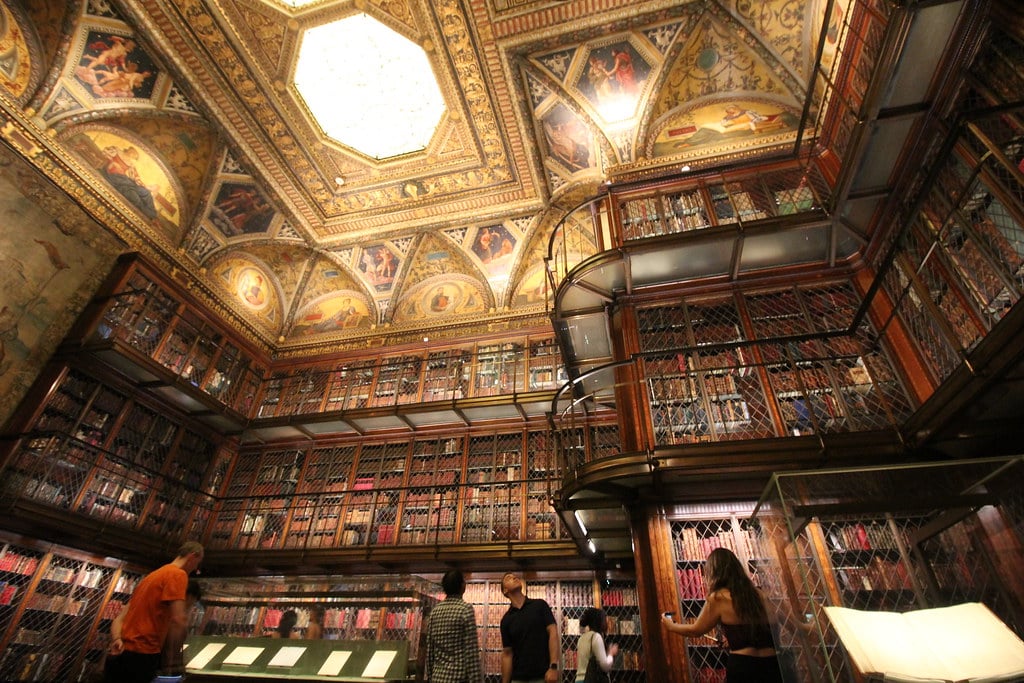 Completed: 2006
Architect: Renzo Piano
Purpose: Library, museum
The library itself is from the early 20th century, known then as the Pierpont Morgan Library, but it has been reborn with the modern design of Renzo Piano, who designed a 75,00 square-foot expansion for the ever-growing collection. Full of rare manuscripts, early children's books, important music scores, Americana and much more, the Morgan Library & Museum should be at the top of the list for bookworms, music lovers and anyone who enjoys seeing the gentle amalgamation of both pre- and post-modern architecture
IAC Building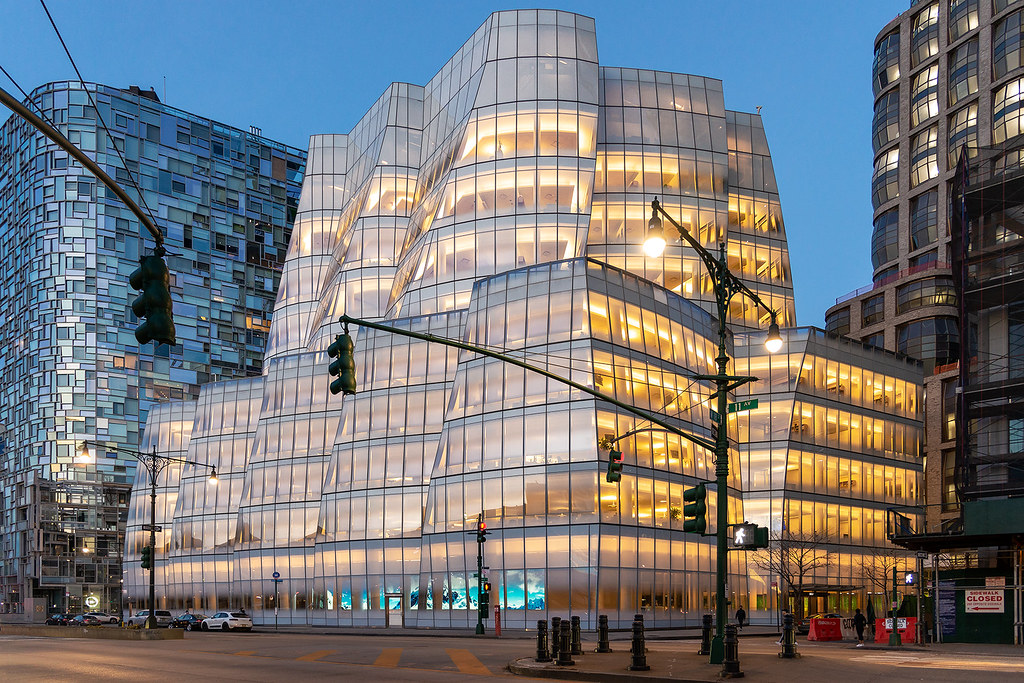 Completed: 2007
Architect: Frank Gehry
Purpose: Office
Designs by Frank Gehry represents modern America, and the IAC Building is no exception to this. Famous for its bold and extraordinary design, the IAC building is unobtrusive and has a uniquely beautiful form. The design aims to be open and collaborative for its workers and the seemingly-two-tall-story building actually houses 10 functioning stories.
If you visit this masterpiece, be sure to check out the IAC Video Wall – it is one of the largest high-resolution video walls in the world!
Stay tuned and we will introduce the rest in part 2!