Meet Vu van: Co-founder & CEO of ELSA

CrossOver's presence in NYC is not only for providing housing; we intend to assist the individuals' steps for the future.
About one-half of CrossOver's members are from outside the U.S. We've provided housing for more than 3,000 people from 74 different countries so far, including Europe, South America, Asia, and Africa. They came here to New York City to pursue their career and educational goals. CrossOver is here to assist every one of them for their goals by providing the most affordable and flexible housing solutions.
One of the biggest challenges for almost everyone from outside the U.S. is how to communicate fluently using American English. This challenge is the hidden key to improve your communication understandably and to convey your thoughts confidently with the locals. We've found a great app, ELSA, that can improve your English speaking skills, and CrossOver would like to introduce ELSA to broader our members.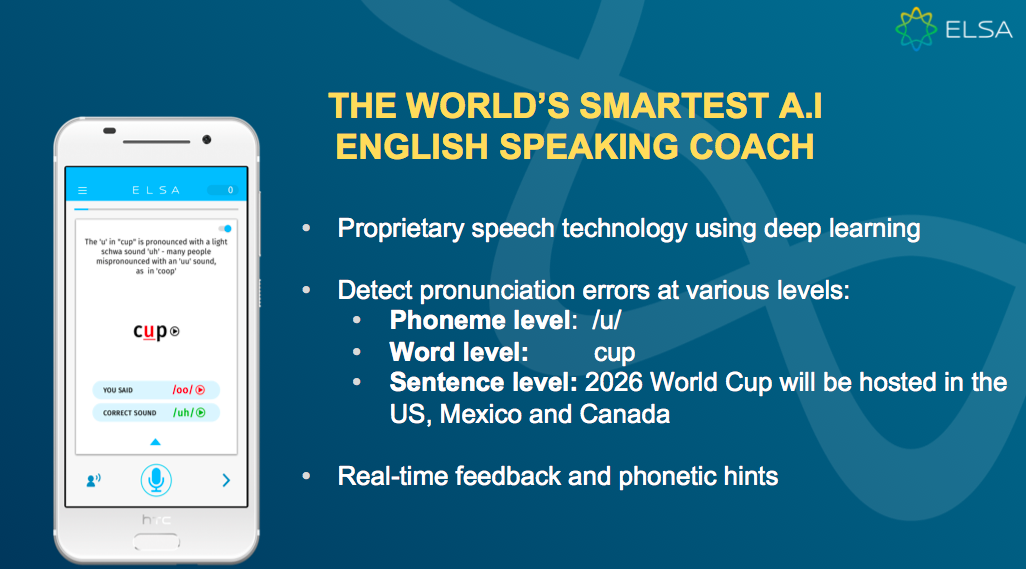 ELSA app is providing personal lessons to improve your English pronunciations.ELSA is the world's smartest A.I. speaking coach that can assist you in tune-up English pronunciations with the proprietary speech technology using deep learning. ELSA is backed by multiple Silicon Valley's VCs, including Gradient Ventures – Google's A.I. Fund.
You can test your pronunciation level from this link:
https://elsaspeak.com/web-assessment-test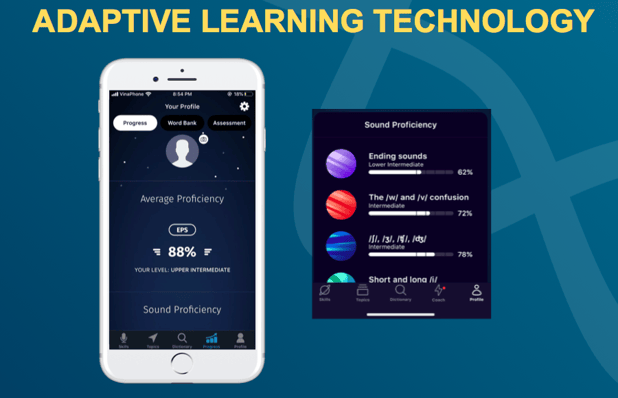 The test will give you the score from 0 to 100, and once you've completed the test, then it will provide you the personal training lessons so that you can take lessons on the app every day at a pre-set time and improve your skills. You can see yourself at the current level of English speaking skills. Then ELSA will suggest the possible lessons based on your favored choice.
Today, CrossOver had an opportunity to have an interview with ELSA's co-founder and CEO, Vu Van, who will provide her knowledge to our members. She is encouraging anyone who is staying in NYC or going to stay in NYC to accelerate their learning experiences in the U.S. Especially for the person who will find their own business, her great suggestion will be essential.
An edited version of the interview with Vu Van follows:
WHAT BROUGHT YOU TO CREATE AN EDTECH STARTUP IN THE US?
To start, education is a big passion of mine. I was in different places and different companies before but I think education is an industry that has a lot of potential impacts to change people's lives. So for me, Ed-tech, If there's one of the few things that does have the potential to change human potential, and technology enables education solutions to reach a lot of people. We can bring that same educational opportunity to a lot of people around the world.
WHAT WAS IT LIKE IN THE INITIAL STAGES OF ELSA?
When we first started, the company was all about finding the product-market fit. This was not easy for us. The language learning market is huge, and everybody has been thinking of a lot of solutions. Just because you have a really beautiful product, putting it out there does not mean everybody will be interested in your product. So how do you get the product out there for people to know without spending for marketing is another challenge.
Fundraising will always be a challenge. If you do well, money is going to come. If you don't do well, there is no point in raising money because you're just going to burn the cash. Fundraising is the result of all of your hard work. It's not why you should be doing. You need to fix other challenges before you can fix the challenge for fundraising. There is no good business out there that doing very well but investors don't like.
HOW WAS YOUR EXPERIENCE IN THE U.S AS A GRADUATE STUDENT?
I had one of the most transformational experiences in my life during the two years at Stanford. Being in the U.S for two years as a grad school student was a very transformational investment. It gave you that confidence and empowerment but also the fearless attitude that you can do and just about anything. Everything is possible. Even though I have been learning English a lot growing up, when it came to speaking, especially in the U.S, you know growing up outside of the US, knowing English is your advantage. Moving here, not speaking English becomes your disadvantage because nobody says "You speak really good English" because they take it as a given. If you don't speak good English, you'll feel left behind, are not confident enough, and not smart enough since you can't convey your idea. I don't want English to be the barrier preventing me from getting whatever opportunities.
Anyway, that was the experience I had here, and it was challenging at the beginning. Being new, not being able to speak communication barriers is very important. But I think it's also the best two years of my life to a certain extent because the experience opened your eyes to a lot of opportunities and made you believe in yourself a lot more. You'll feel more inclined to do just about anything that you want to do, which I probably would not have the courage if I hadn't moved here.
HOW DID YOU OVERCOME THE DIFFICULTY OF LEARNING PRONUNCIATION WHEN YOU FIRST CAME TO THE U.S?
Similar to a lot of students, I grew up learning grammar, reading, and writing because that's just how English has been taught for many years in other countries. Such a system wasn't very sustainable because once you move to the U.S, you realize that nobody cares about your English scores in school tests anymore. All they care is about is your speaking ability.
I had a weekly speaking session with a speaking coach; I got a friend at Stanford to play the role of the coach. Speaking English is similar to exercises, like going to the gym. You just have to do it very often, you just have to keep doing it, then you're going to get better but it's not something that can be done overnight.
As long as you get to improve your speaking clarity, that's good enough. To do that, you just need the right support, the right feedback, the right tool, a lot of motivation and determination.
DO YOU HAVE ANY MESSAGES FOR CROSSOVER TENANTS COMING FROM OVERSEAS TO STUDY ENGLISH IN THE FUTURE?
My biggest message is to come with an open mind. Come to explore whatever opportunities you might think impossible. You never know where life takes you, and a place like New York does make you feel like everything is possible.
Coming from Vietnam, our society has a lot of social pressures but here in the U.S, nobody cares who you are. You can just do anything; What is that you can learn that you have never learned before? What is that you think you want to do that you haven't dared to do? Plus, it does not hurt to have the chance to speak English, there is no better way to learn English than to integrate yourself into the environment where English is crucial.
Get to know the local people, I think there is no better way to understand them, to understand a new country, a new culture. Try to talk with them and even live with them if you can; be immersed in that culture, food, and everything else. Communication is very important because without it you are just going to hang out with your community. This is a chance for you to open your network and let go of all of the familiarity that you usually have, I think that would be the advice I have for the people.
THANK YOU FOR THE GREAT MESSAGE
---
One further step, encourage yourself to value unknown areas.
My biggest take-away was Vu's strong passion for education and contributing to people's live improvement with her ELSA app. Vu was very determined about what she is willing to be in her life. I was surprised by the Vu's start-up story that she hadn't planned to start her own business when she left her previous job. There were no companies which she wanted to work for. To pursue what her love with her passion for education, she stepped-in building her own company. Her intention for her business is not for making a fortune or getting a great career, instead purely love for education to change people's lives.
An interviewer myself (Kaz Kimijima, CEO CrossOver) had a severe personal experience; I haven't realized the value of a native accent in the way American English speakers do (for years!). There's a massive gap between "Pushing my Japanese-English to the native English person" and "Comfortable conversations with native English people." With understanding the value of smooth, comfortable pronunciation and conversations, I hope everyone's LIVE communication value will upgrade to the next level with ELSA! Every your small step-in is the value.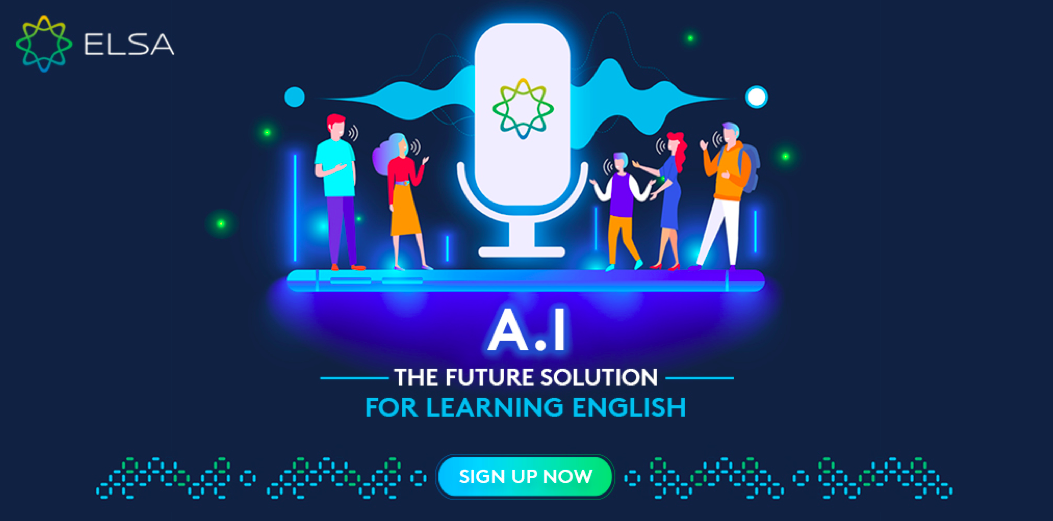 FIND OUT MORE ABOUT VU VAN AND ELSA FROM THIS LINK